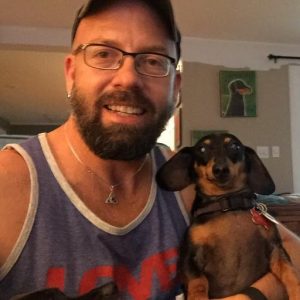 Welcome to my website and thank you for taking the time to learn more about me and my services.
After graduating from The Ohio State University, Physical Therapy program in 1993, I worked in an Acute Care setting of a local hospital for 9 years. Although this setting was formative in my career, I felt something was missing. I switched areas of specialty and began working in the Orthopedic Outpatient department of the hospital.
It was while working closely with a referring osteopath, Stevan Walkowski DO, that I became increasingly interested in manual therapy techniques that were not addressed in my education. I credit him to opening my own awareness.
I attended Central Ohio School of Massage, and became an Ohio licensed massage therapist in 1999. Over the years I have taken many courses in Myofascial Release (MFR) from John Barnes PT and his associates, and Craniosacral Therapy (CST) through the Upledger Institute.
A holistic approach to care has always been important to me. I incorporate my yoga background and breath work when working with clients. I've received training in Pranic Healing from Sybil Baker RN, LMT, and Reiki which has complemented my work.
As an independent contractor for massage, I worked with OpenSky Day Spa in Grandview.
My career history as a Physical Therapist includes OhioHealth, Banyan Tree Rehabilitation, and most recently Life Balance Physical Therapy.
Additionally, I have teamed with Go Yoga and Open Sky Day Spa to teach workshops to other massage therapists on CranioSacral Therapy, Myofascial Release and Muscle Energy Techniques.
Bodhi Ways, LLC
My business is designed to address the whole person, and not "treat the symptoms". Through intuitive touch and educating on body awareness, I offer you a complementary approach in your healthcare.
My Goals
I strive to treat each person I see individually and uniquely, without judgement.
I listen to the concerns that you bring to your session, and to what your body communicates to me on the table.